Dit artikel is 7 november 2019 gepubliceerd op Emerce.
In de aandachtseconomie is de onderliggende kracht van het consumentenkoopgedrag duidelijk: iedereen wil gemak. Er zijn echter ook momenten waarop andere factoren een grotere rol gaan spelen. Neem Uber: sommige mensen prijzen de efficiëntie van het vervoersmiddel aan ten opzichte van de traditionele taxi's. Anderen roepen op tot het boycotten van Uber, omdat het om giftige bedrijfspraktijken zou gaan. Weer anderen maken gebruik van de service, terwijl ze de bedrijfspraktijken eigenlijk afkeuren. Hoe gaan we om met dit raadsel tussen gemak en de kracht van merken?

Volgens de klantensurvey van iProspect zijn marketeers verdeeld wat betreft het respectieve belang van merken en gemak. Uiteindelijk blijkt dat het merendeel toch naar het laatste neigt: 58% vindt het creëren van een fijne, gemakkelijke consumentenervaring de belangrijkste factor voor het genereren van businessgroei. Daar tegenover staat 41% die denkt dat groei gebaseerd is op het bouwen van een sterk en herkenbaar merk. 17% vermoedt dat in de toekomst het merk belangrijker zal worden dan gemak.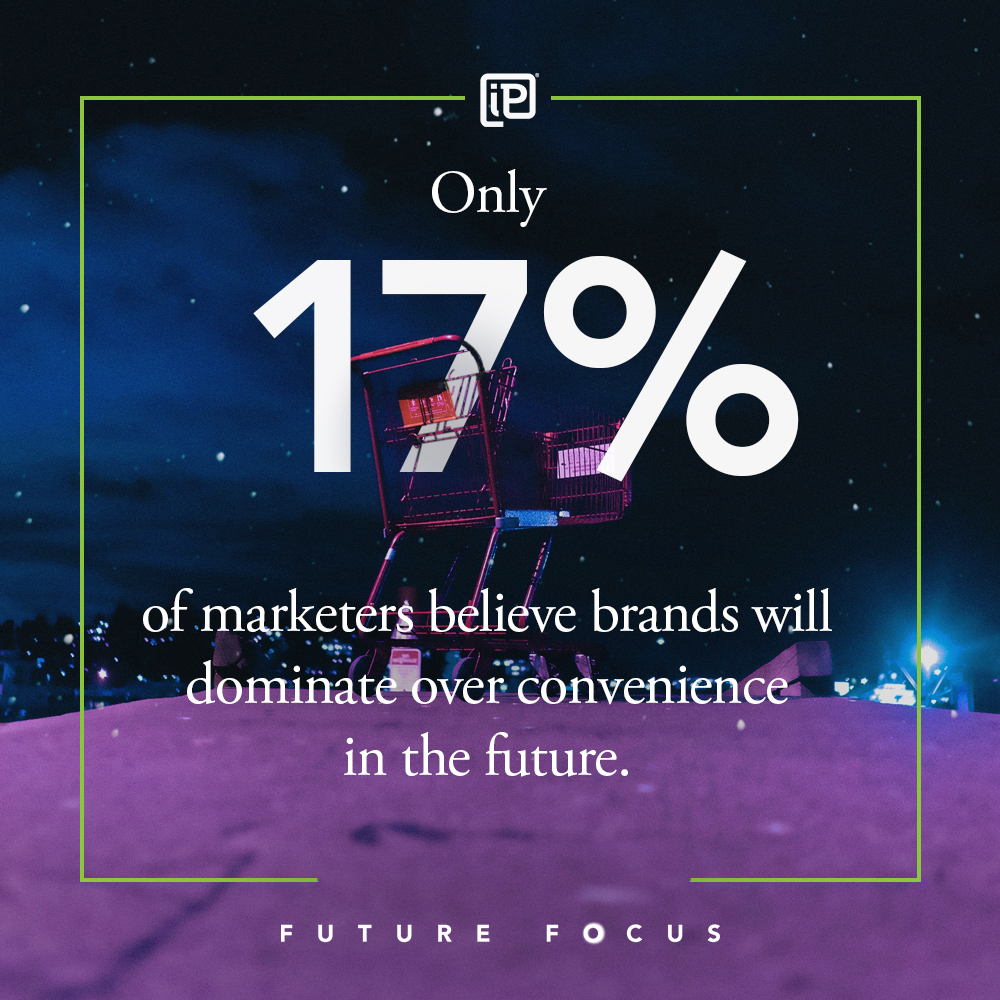 Gemak is niet altijd voldoende
Er zijn verschillende factoren die kunnen verklaren waarom consumenten andere aspecten van het winkelen belangrijker vinden dan (alleen) gemak. Zo kunnen dieper liggende persoonlijke motieven een grote rol spelen, zoals de humanitaire en ecologische overtuigingen van de consument die hij of zij terug wil zien in brands. Wat begon bij millenials is nu namelijk mainstream geworden: de verwachting dat bedrijven een "moreel kompas" hebben. Consumenten zijn bewuster van de inspanningen omtrent mensenrechten en politieke inzichten en verwachten dit besef ook bij bedrijven en merken terug te zien.
Een andere factor is het plezier dat consumenten beleven wanneer ze een product in handen krijgen waar niet makkelijk aan te komen is. Denk hierbij aan grote kortingen op elektronica, het vinden van de perfecte trouwjurk of een ander exclusief luxeproduct. Bij Adidas heeft het herintroduceren van het Stan Smith-model bijvoorbeeld een enorme impact gehad. Deze sneakers werden in 2011 – ondanks hun populariteit - uit de schappen gehaald om een schaarste te creëren en kwamen na drie jaar weer terug in de (online)winkels.
Tot slot speelt ook het peer-effect mee. Een persoonlijke aanbeveling of een sterke relatie met een klantadviseur kan ertoe leiden dat een consument vertrouwen boven gemak uit kiest.

Cherished- versus chore- aankopen
De rol van gemakkelijk shoppen wordt ook bepaald door het type aankoop dat de consument wilt doen. Hierin maken we een onderscheid tussen chore-aankopen en cherished-aankopen.
| | |
| --- | --- |
| Chore | Cherished |
| Dit type aankopen worden vaak onverschillig en "ongemotiveerd" gedaan. Het gaat om standaard herhaalaankopen, waarbij veel onderzoek, besluitvorming en zelfs negatieve emoties bij komen kijken. Merken moeten er minimaal voor zorgen dat ze handige en gemakkelijke koopopties bieden om de consument happy te maken. | Een cherished-aankoop houdt producten in die voor de consumenten speciaal zijn, zoals een luxe- item, een vakantie of een uniek geschenk. Bij dit type aankopen zijn consumenten meer geneigd om bepaalde zaken over het hoofd te zien en ze staan coulanter tegenover bepaalde ongemakken en onhandigheden in het koopproces. |
Een balans vinden
Sommige merken geven alleen prioriteit aan het creëren van een emotionele band met hun consumenten. Denk aan de mentaliteit van het "teruggeven" die door Toms wordt gebruikt of de transparantie van Chocolatemakers, die de deuren van hun fabriek openen voor bezoekers. Deze merken hebben loyaliteit gecreëerd bij hun belangrijkste consumenten die zich goed willen voelen over wat ze kopen. Andere merken richten zich op een meer zakelijke benadering om hun consumenten tevreden te stellen door met antwoorden te komen en snelheid te garanderen. Een gezonde balans tussen emotie en bruikbaarheid is echter de sleutel. Merken als Albert Heijn bloeien in alle opzichten en lijken de balans gevonden te hebben. Ze leveren een bepaalde ervaring waar velen naar hunkeren.

Conclusie
Gemak, dat centraal stond in dit artikel, past naast in een zakelijke ook in een emotionele aanpak. Een aankoop die op een handige manier gedaan kan worden, roept namelijk positieve emoties op. Daarom geloven we dat gemak zijn plek ergens in het midden van de twee benaderingen inneemt. De succesformule voor de toekomst schuilt waar emotie zorgt voor langdurige merkloyaliteit en ratio de lange termijn verwachtingen van de consument bevredigt. Gelukkig beginnen sommige merken deze verhouding te begrijpen.